Summer may be ending, but the fun definitely doesn't stop here! Starbucks continues to bring in the summer fun with all kinds of new offerings, from exciting and cool Starbucks Refreshers™ and plant-based drinks to rich desserts to boost your mood. 
Keep reading to find out what food and beverages Starbucks has to offer this season, and if anything piques your interest, delight your taste buds by giving it a try! We also invite our Starbucks Rewards members to connect their Starbucks Rewards and Grab Accounts and earn Stars with every Starbucks order made through GrabFood.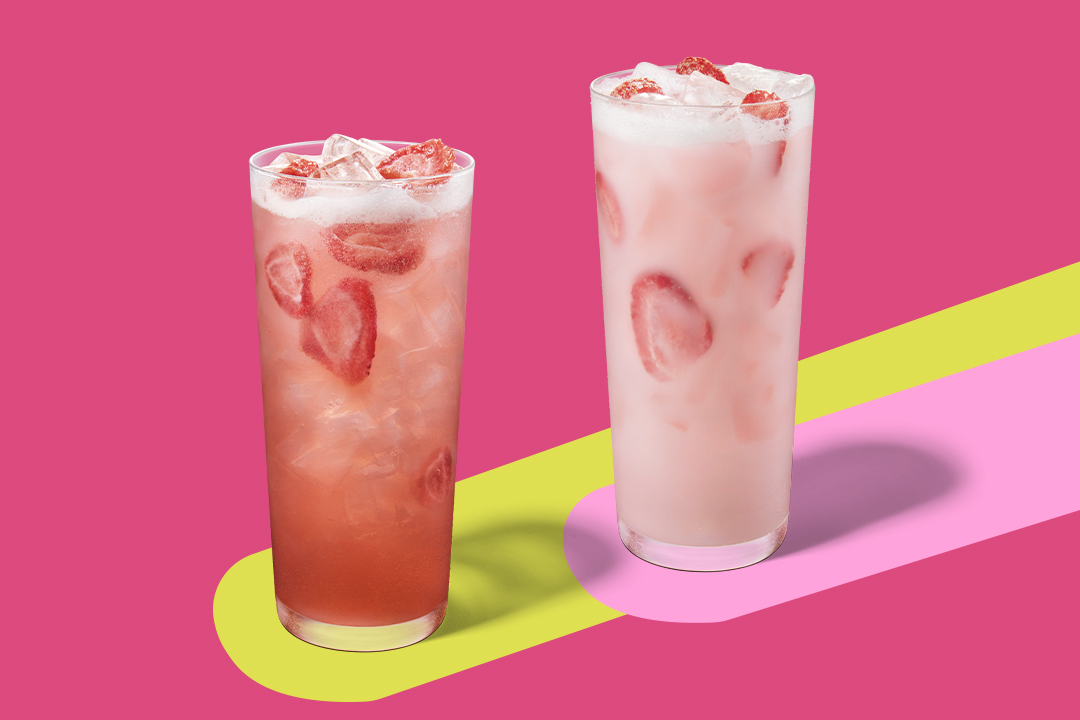 Blissfully Refreshing Beverages! 
We bring to you the launch of our long-awaited Starbucks Refreshers™, as well as returning favorites to keep you cool and satisfied as you go about your day. If you're in the mood for something light and fruity to a twist to your favorite macchiato, we have that for you (and more) this season! 


Pink Drink with Strawberry Açai Refreshers™ 
The perfect balance of creamy and fruity, the famous Pink Drink is finally here! It's made with coconut milk, real fruit juice of strawberry and açai, and finished with delicious strawberry slices. This flavorful blush beverage will no doubt be the perfect partner as you make irreplaceable memories with your friends this summer.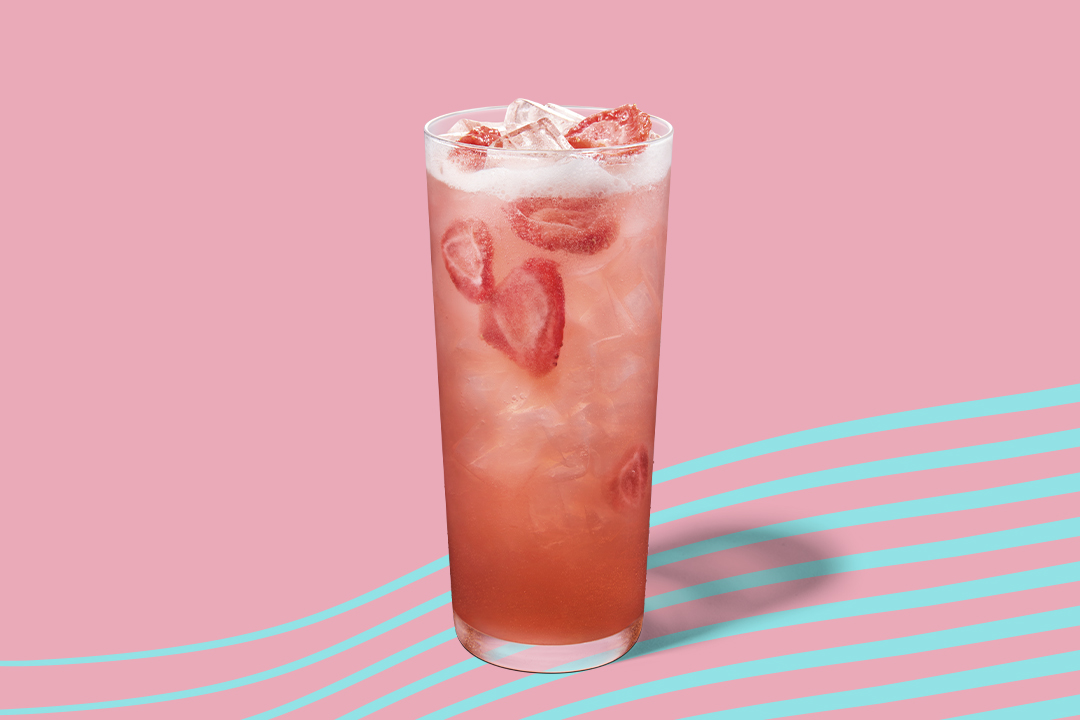 Strawberry Açai with Lemonade Starbucks Refreshers™
Made with real fruit juice and accented by flavors of strawberry and açai, this ultra-refreshing iced beverage is mixed with lemonade and features strawberry slices. Sweet with a little zing, it'll give you that light energy boost that you'll need to stay in that summer mood!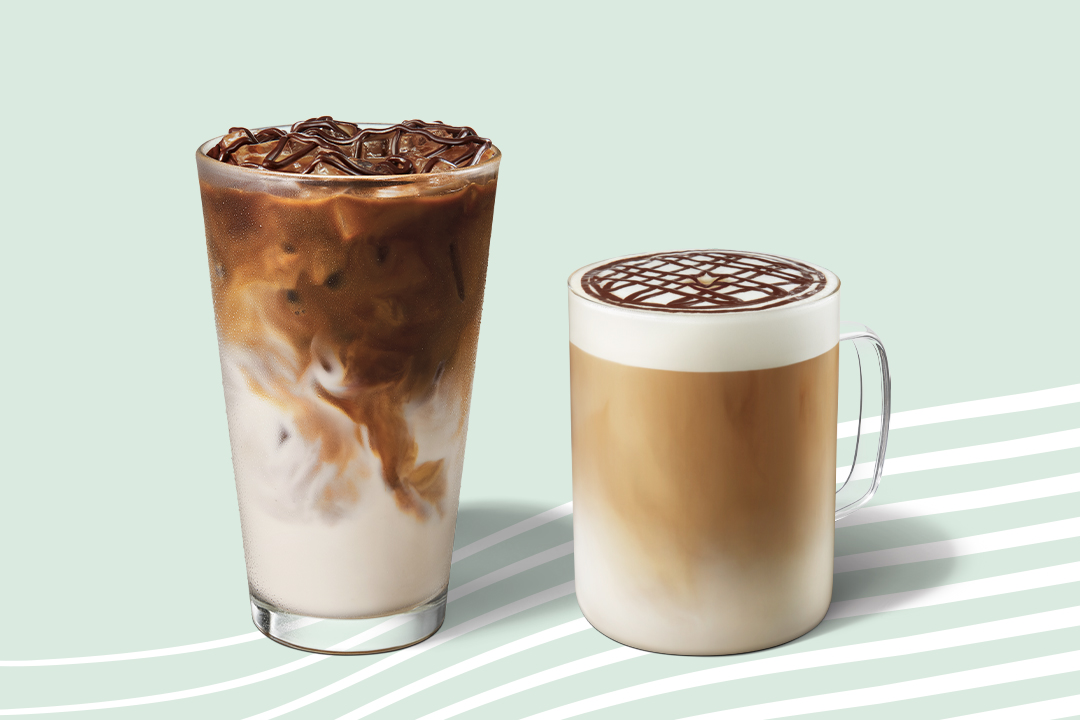 Oatmilk Cocoa Macchiato 
Those who prefer plant-based alternatives for their everyday coffee will surely love the return of this decadent drink. This Oatmilk Cocoa Macchiato features our signature espresso blended with smooth oat milk and vanilla syrup, topped with a drizzle of rich cocoa sauce. Whether you get it hot or iced, this indulgent beverage is sure to make your day.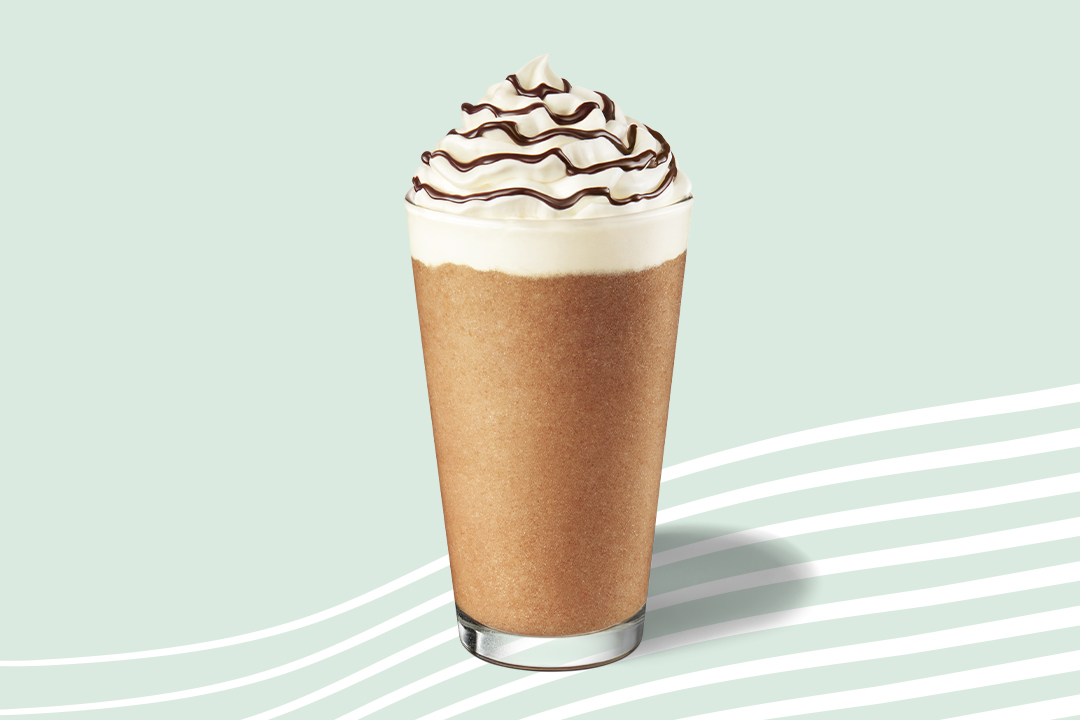 Oatmilk Cocoa Frappuccino 
This delightful Frappuccino is a blend of oat milk, espresso, and ice, topped with luscious plant-based whipped cream, a drizzle of cocoa, and a sprinkle of cocoa powder. You can get it with a cream base or coffee base, depending on what you prefer for the day!  
Delicious Food, Just for You! 
Starbucks offers several new meals and desserts for you to try and indulge in this summer! Whether it's sweet treats or plant-based goodies to pair up your cup of coffee, you can take your pick from these scrumptious offerings.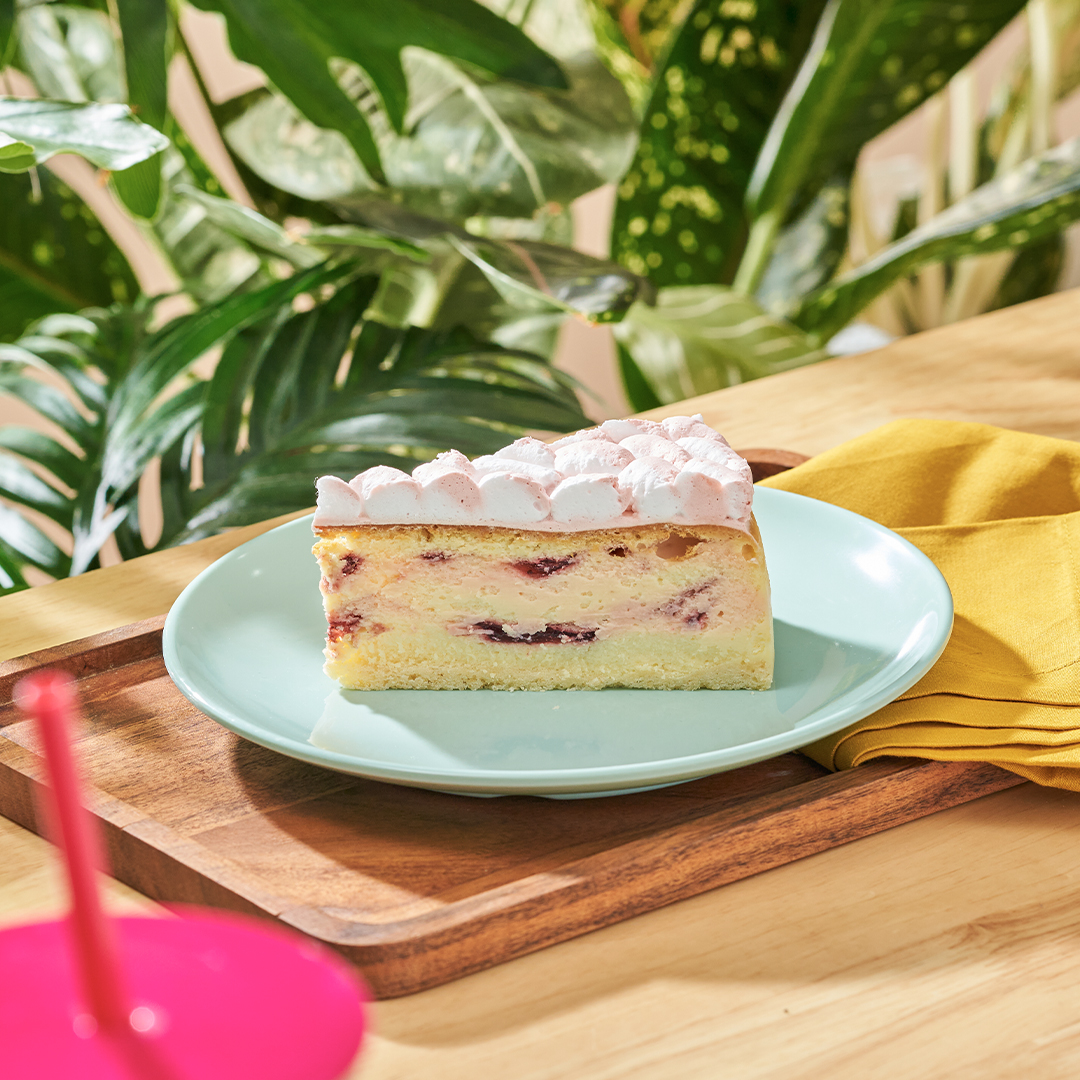 Strawberry Lemonade Cheesecake 
A creamy lemon cheesecake swirled with strawberry puree, this heavenly dessert is topped with a light cream topping and strawberries. Our recommendation? It's best paired with Caffé Latté.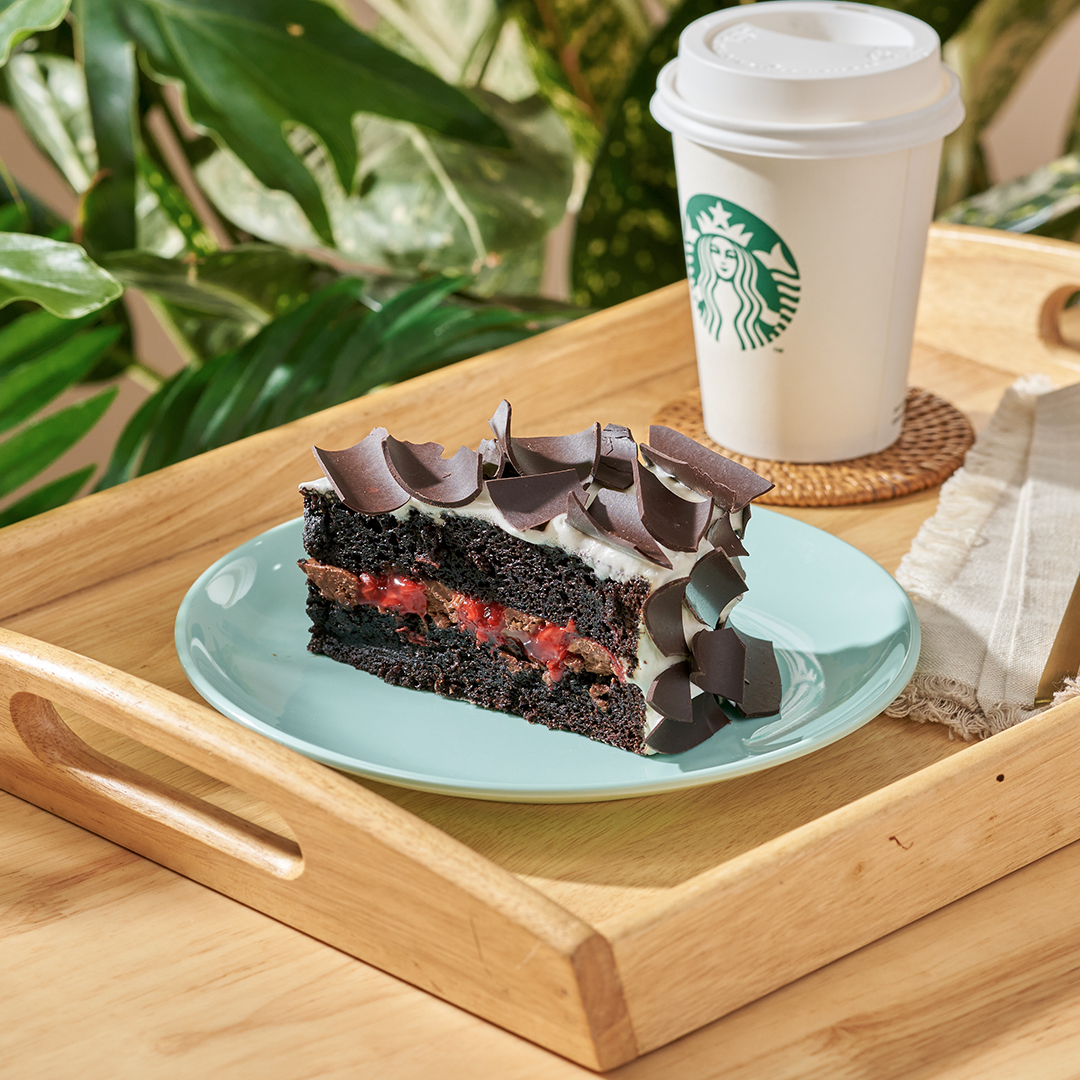 Chocolate Cherrific Cake 
Chocolate lovers will  enjoy this new Chocolate Cherrific Cake in a heartbeat! Thissoft and moist chocolate cake is layered with rich and creamy dark chocolate ganache and sweet spiked cherry compote. It's finished with light whipped cream and chocolate shavings, and we suggest to try it with a yummy cup of Flat White.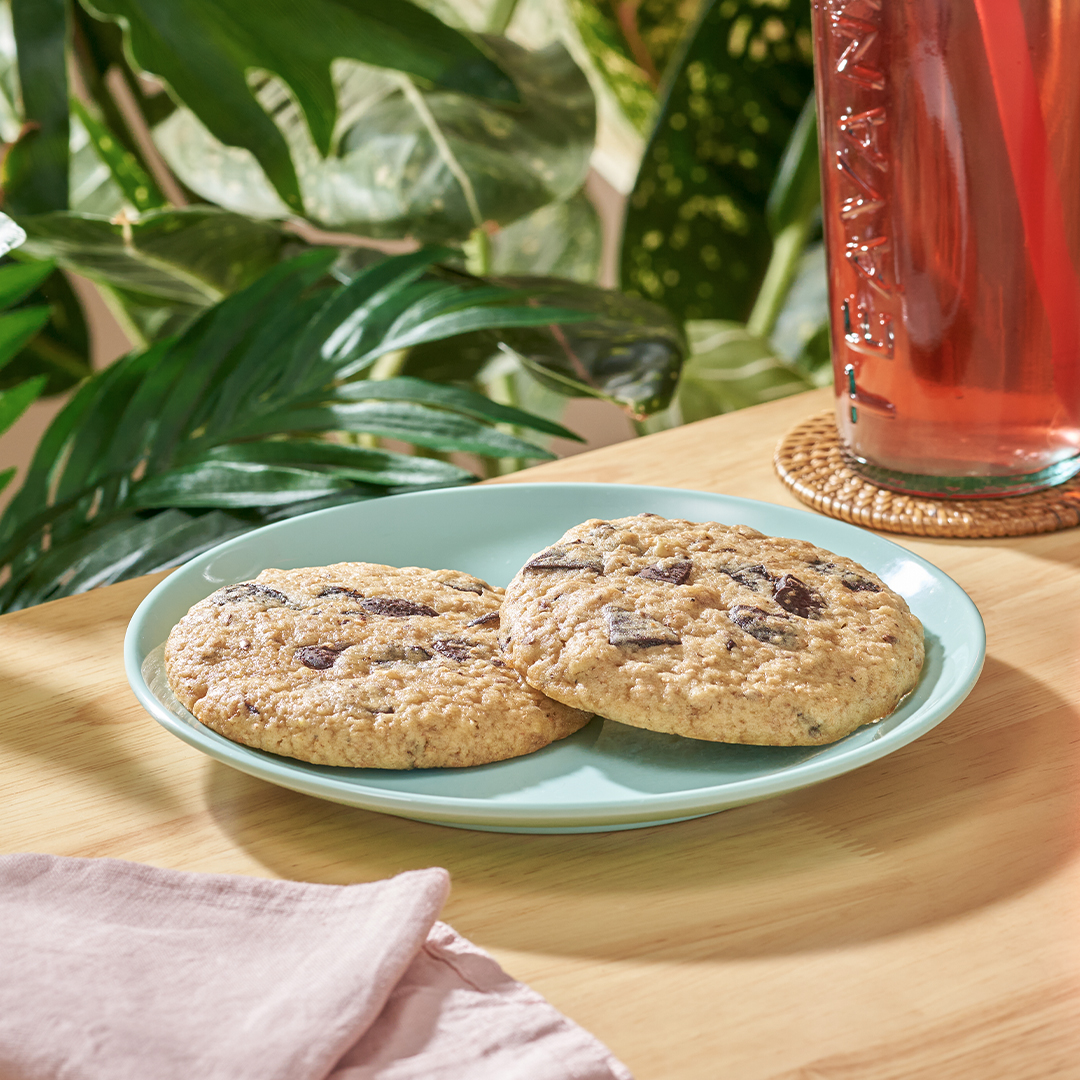 Chunky Monkey Chocolate Cookie 
A sweet treat to pair with your Iced Caffé Americano! This soft and chewy cookie is loaded with bananas, oats, and dark chocolate—it's the best snack to grab with you when you're on the go or a quick snack fix for in between your breaks.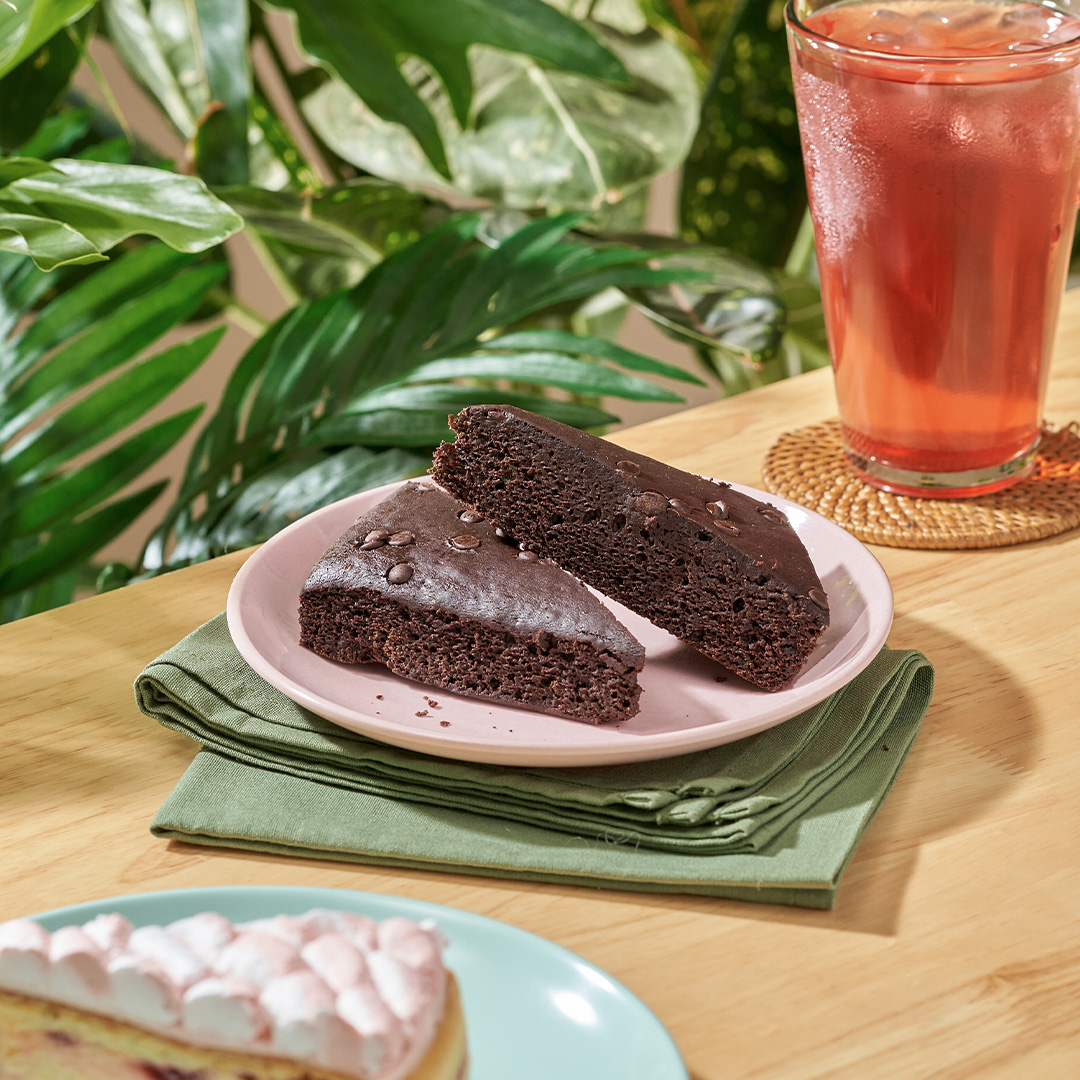 Chocochip Brownie 
This oh-so-fudgy dark chocolate brownie is eggless and butter-free, topped with chocolate chips. Have this treat with our Cold Brew and enjoy this be guilt-free goodness as this brownie is only 150 calories.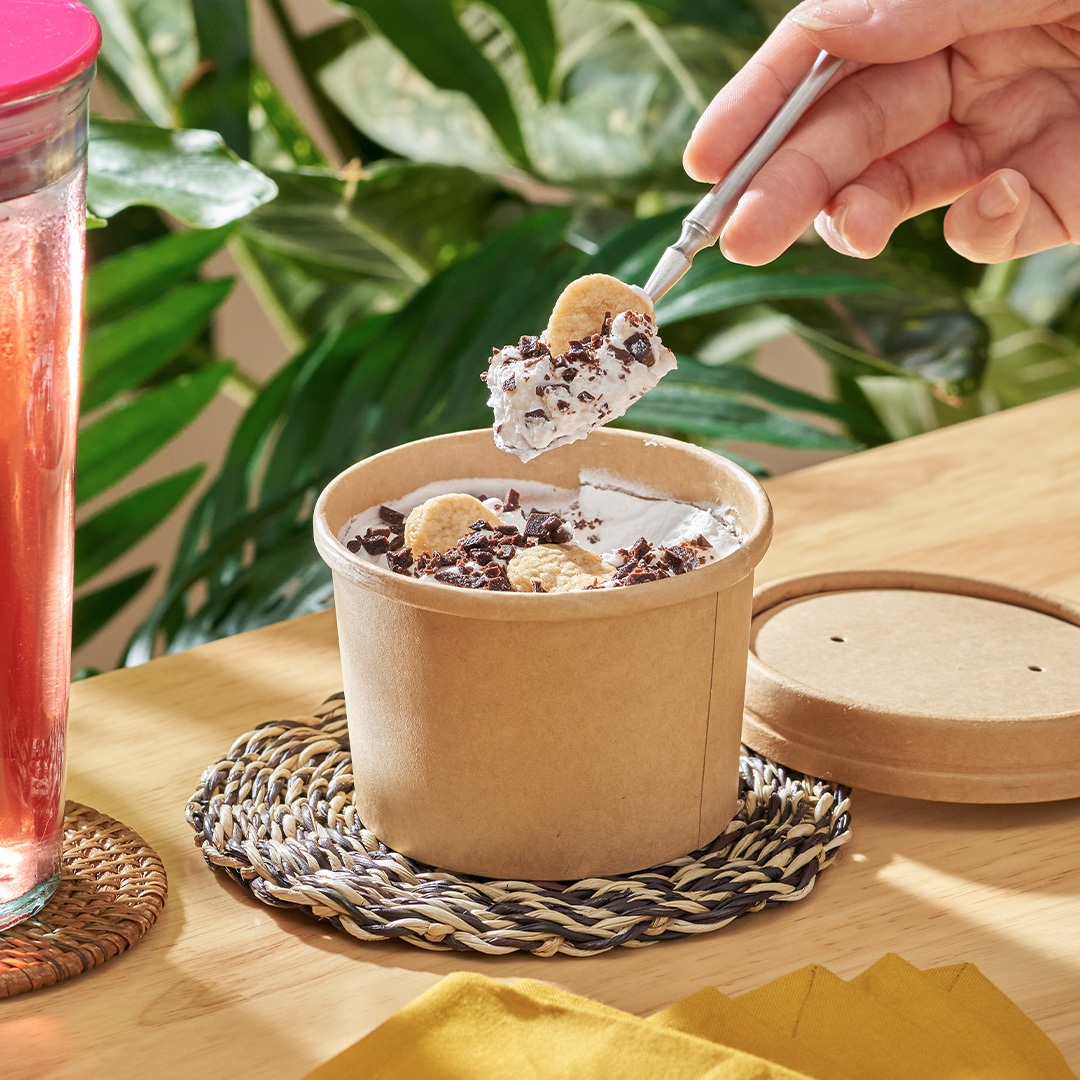 Banana Chocolate Cream Pudding made with plant-based milk and cream 
Here's something different for this season that would be worth trying.  The delectable dessert features layers of plant-based vanilla cream custard, chocolate-covered bananas, crispy vanilla wafers, and whipped cream. It'll taste even more heavenly when you try it  with an Iced Caramel Macchiato!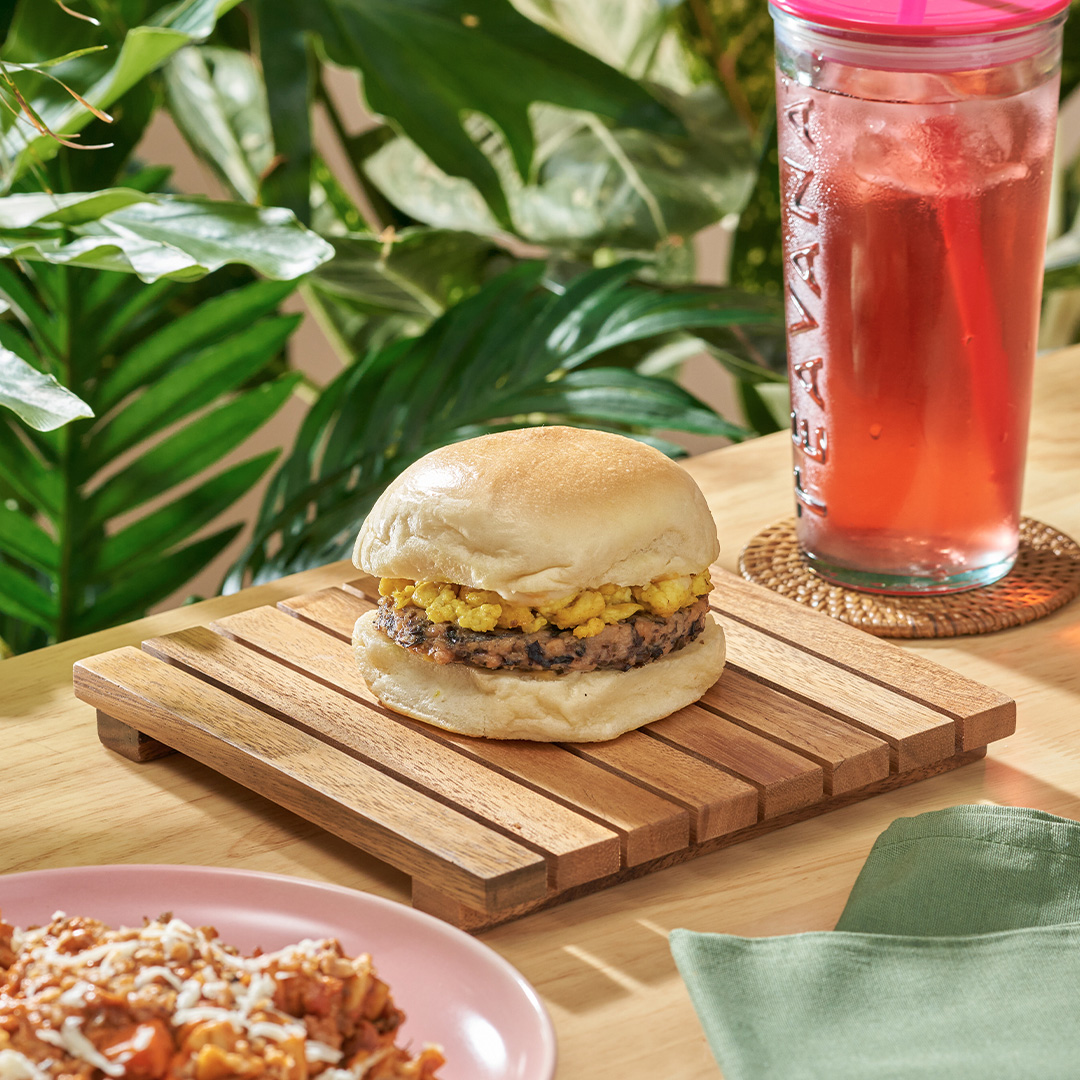 Meatless and Eggless Breakfast Sandwich on Plant-Based Brioche Bread 
Start your mornings off right with this savory breakfast sandwich and an Iced Shaken Black Tea. This vegan-friendly sandwich is made with soft, eggless and dairy-free brioche bread and filled with minced plant-based meat, mushrooms, and creamy scrambled tofu.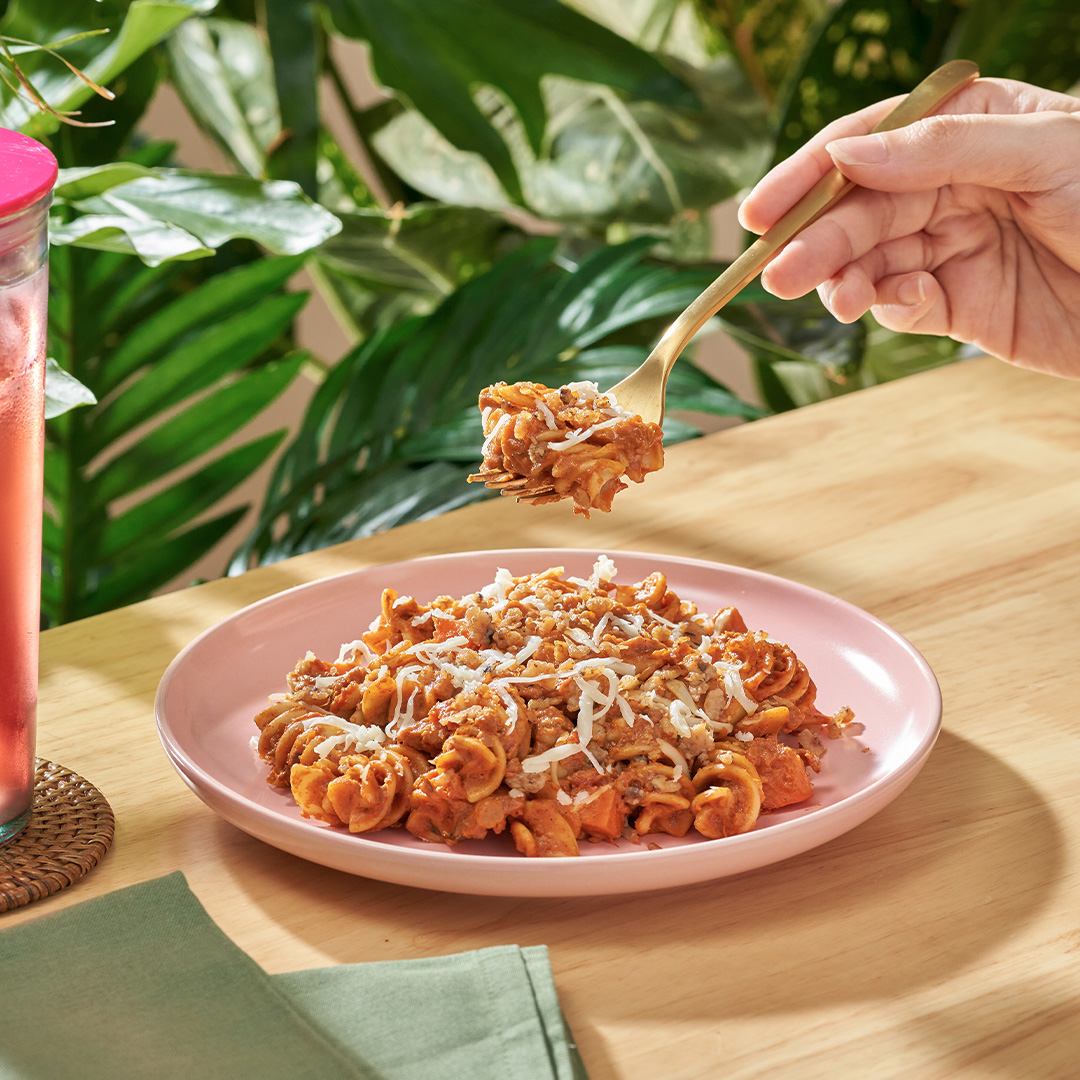 Fusilli Meatless Bolognese made with plant-based meat and cheese 
Another vegan-friendly alternative, this pasta dish features fusilli tossed in a rich and creamy tomato sauce along with plant-based minced meat, mushrooms, and spices. It's topped off with plant-based mozzarella cheese. A delicious and filling meal that is best paired with Cold Foam Iced Espresso as you enjoy your lunch break. 
Visit a Starbucks store near you to try out these new delicious food and beverages, or have them delivered through GrabFood and foodpanda! We also invite our Starbucks Rewards members to connect their Starbucks Rewards and Grab Accounts and earn Stars with every Starbucks order made through GrabFood. 
You can also check out our full menu and new summer merchandise list to see what else Starbucks has to offer you this season.