Stay hydrated and energized this summer with fun and reusable drinkware from Starbucks Philippines! We've released new and classic merchandise collections this season, and we're sharing some of our favorite top items which we think you'd love. From collectible mugs to vibrant tumblers, there are so many options to choose from!

Plant Parenting Mug with Lid (12oz)
This mug might just be the perfect addition to the collections of pastel lovers and plantitas (even plantitos!). Featuring a potted design, this pink and white cup also comes with a cute leaf-shaped lid to keep your beverage safe and warm. Oh, and spot the little fella that will be guarding your cup of brewed coffee in the morning!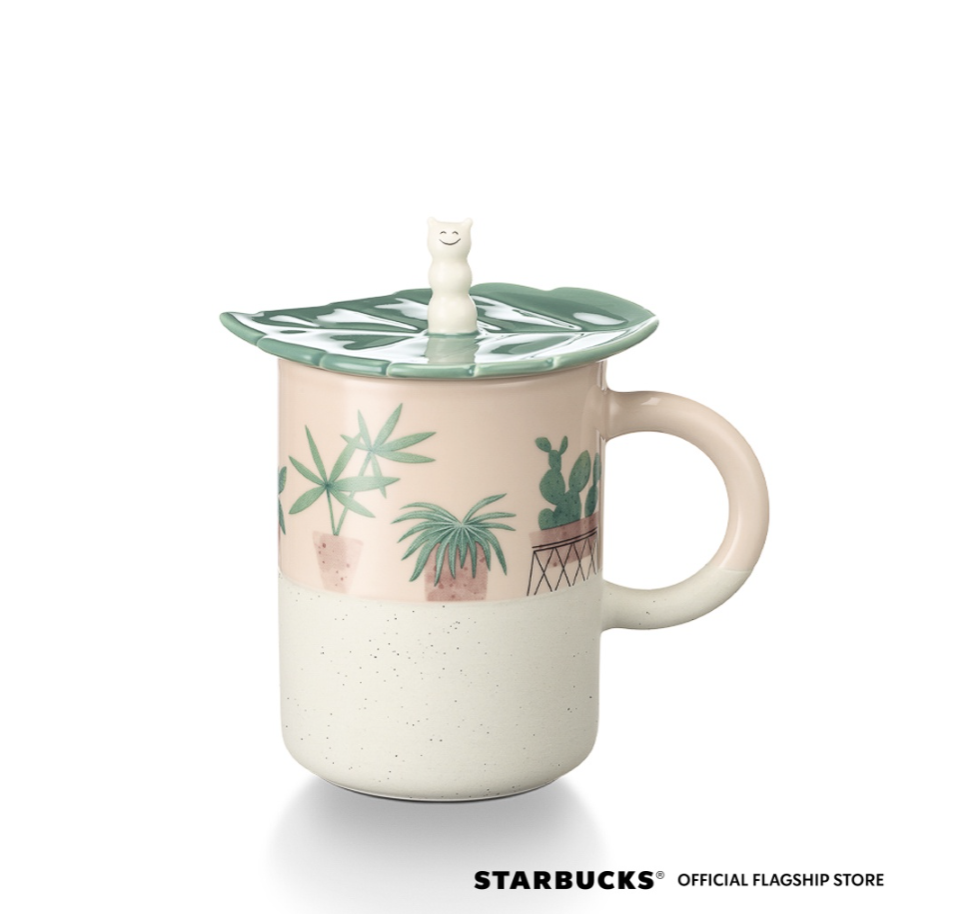 For environmentally-conscious customers looking for a simple cup to use every day, this beige tumbler is definitely a must-have. Responsibly made from rice husk, this tumbler can be used for both hot and cold beverages. For those who'd want to add color to their collection, this tumbler is also available in dark pink!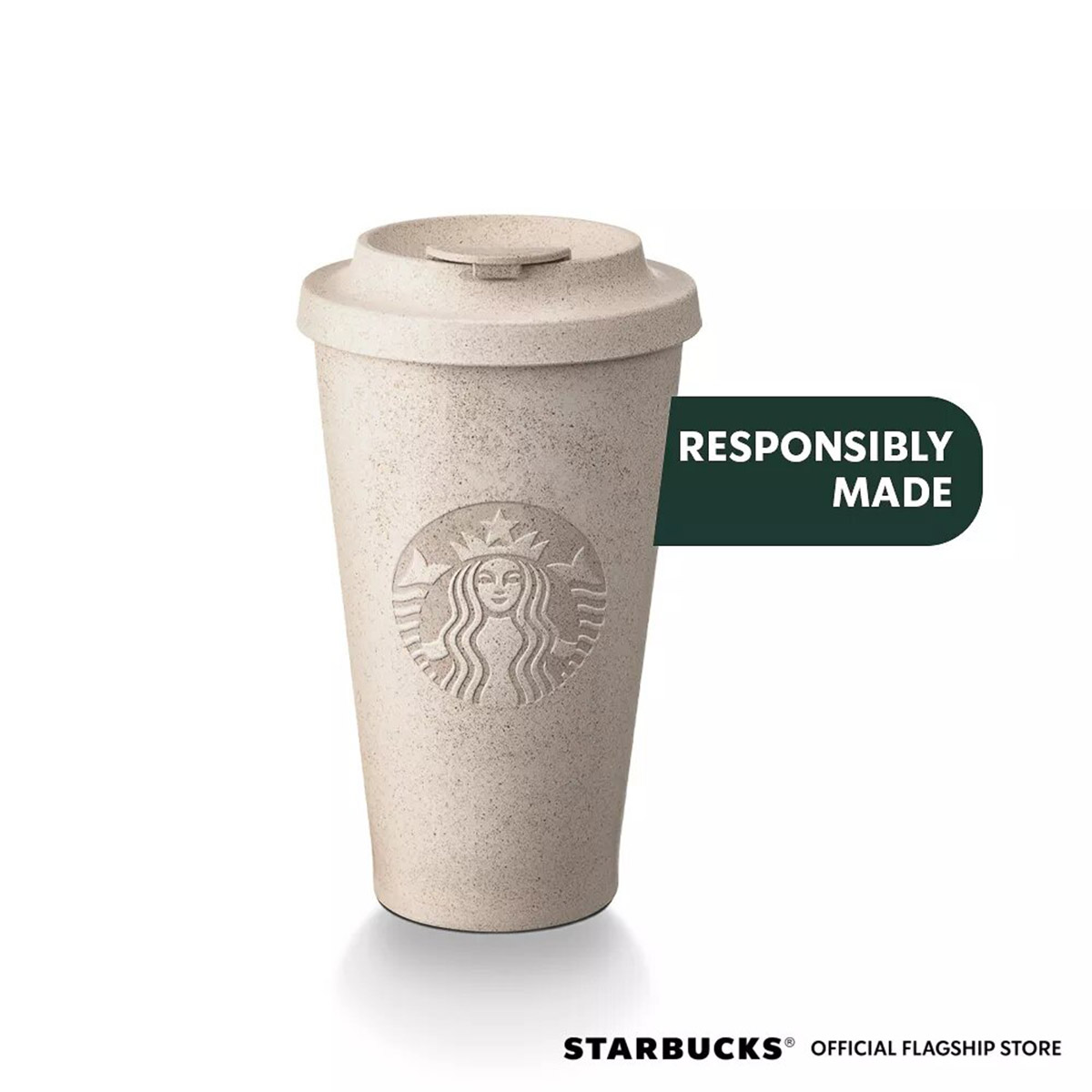 Calling all the Starbucks loyal bling fans, this one is for you! Refreshing sips from this pink tumbler will boost your mood all summer long. This reusable cold cup comes with a lid and straw—and features a distinctive texture that is soft to the touch.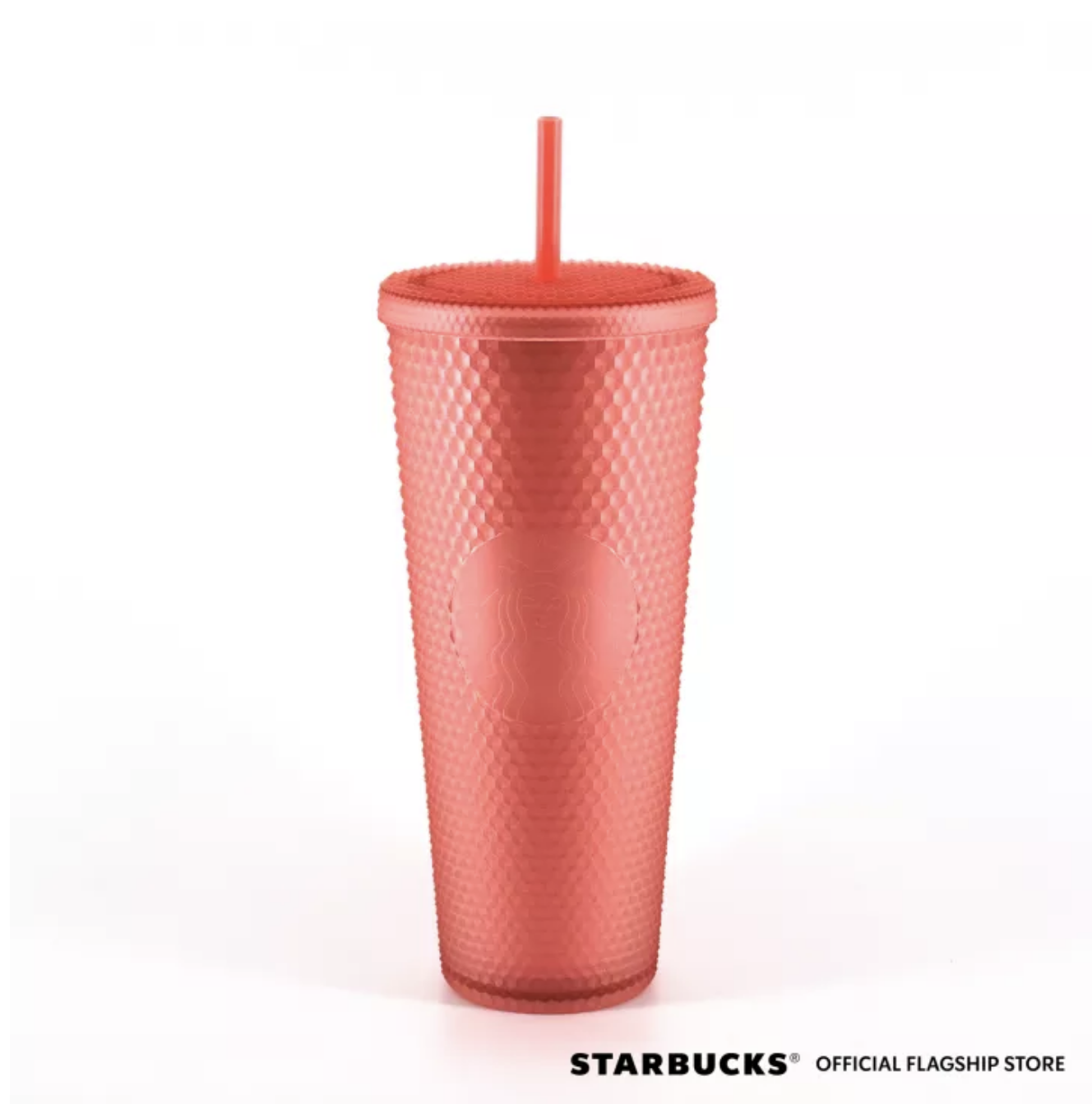 If you're looking for a soft touch tumbler in another color, this tinted tumbler might be the one for you. The translucent tumbler is a shade of dark green and double walled to keep your drinks cool and icy. Perfect for those who are always on-the-go to keep you refreshed during your weekly errands!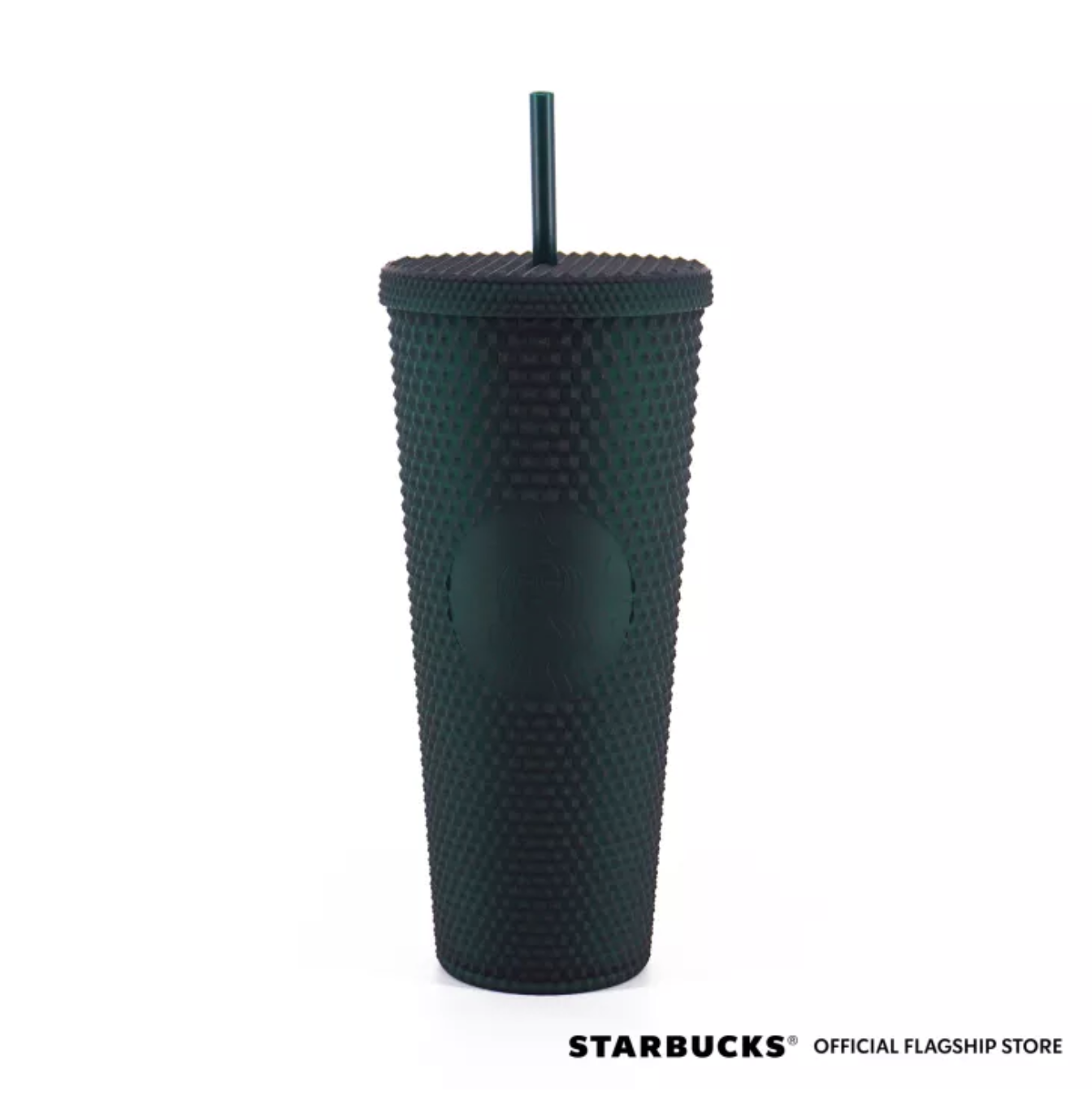 Have your morning coffee this summer with this uniquely-shaped ceramic mug! This cup is a part of the new rustic brown collection, and can be used for both hot and cold drinks. This classic touch can be your new travel companion all year long!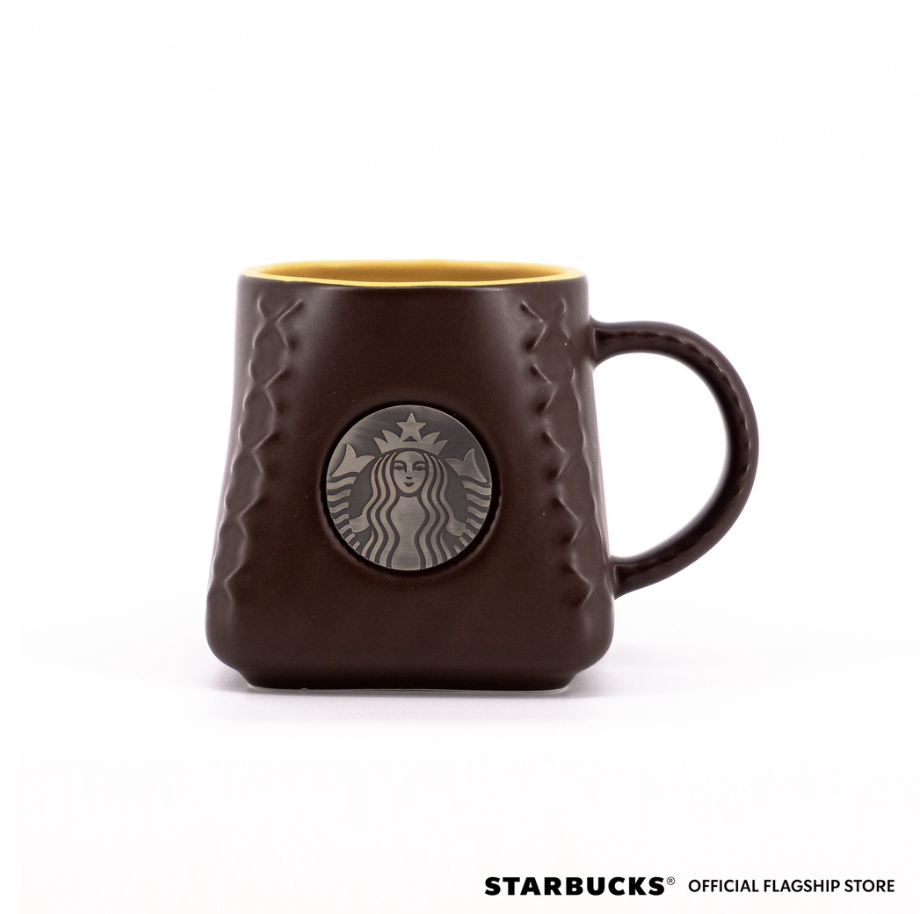 For those who are into tumblers, this one's for you. This stainless steel tumbler comes in a rich brown shade with a fun geometric design! It is great to bring around with you throughout a day full of adventure —especially when in the outdoors hydration is key.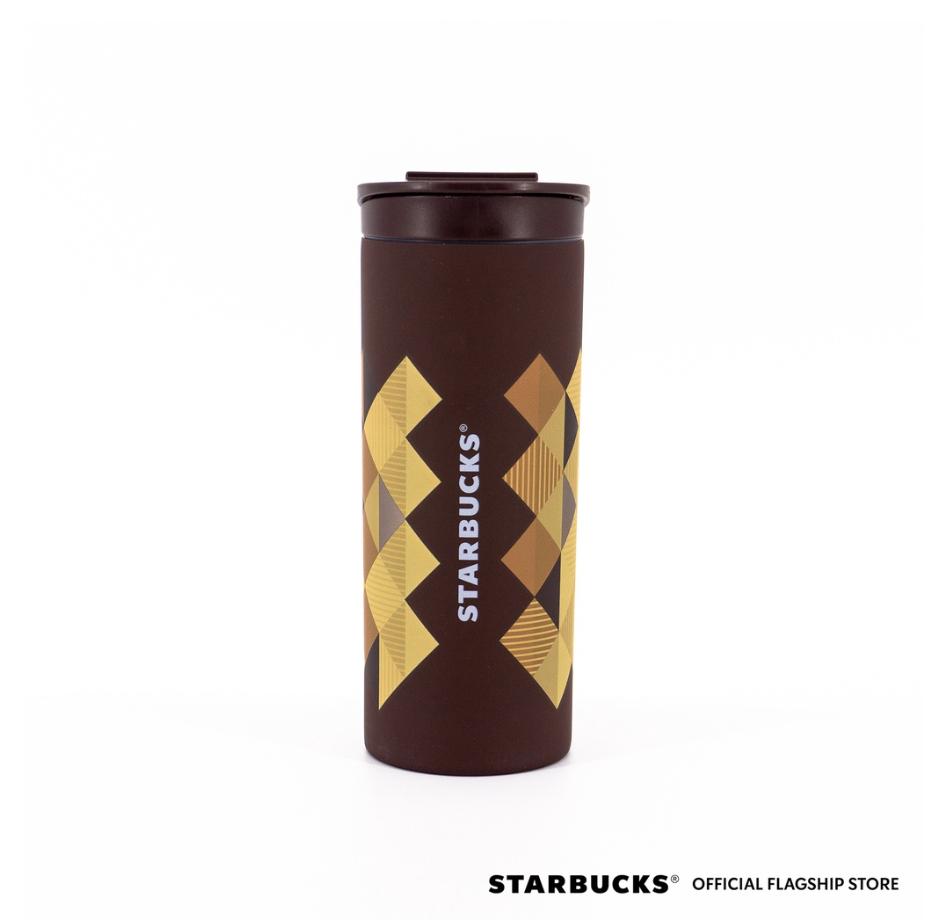 Here's a tip: you can also take these along with you when you order your favorite beverage in-store to help reduce waste, to start your planet positive journey with us! 
We're sure that by now you're already eyeing the merchandise you'll be getting soon! In case you're still looking for more, there are more you can choose from via in-store and online through our Official Flagship Stores on Lazada and Shopee. 
Add to cart and shop today! You deserve it!