Starbucks and LINE FRIENDS, a global character brand loved by many, are joining together once again for a limited-edition merchandise collection to commemorate Earth Month across the Asia Pacific region. LINE FRIENDS gives four easy tips to follow to take care of our planet. It's the only planet we have, and we should find ways to take care of it even if it's just a small effort every day.
BROWN is going on a planet-positive journey in four fun-filled social media challenges, inspiring everyone to take small steps to do better for the planet we share.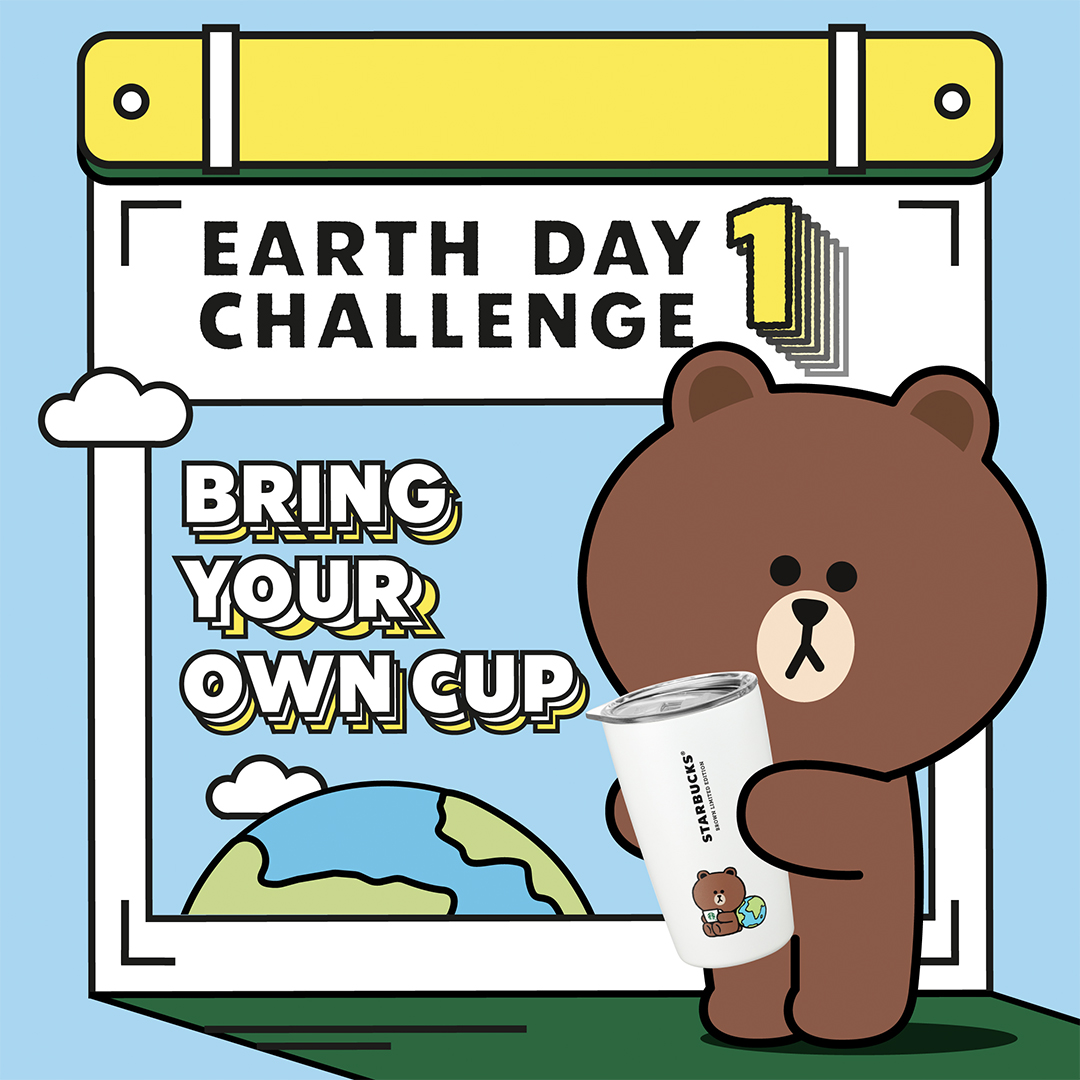 CHALLENGE 1: Bring your own cup: Take a photo with your reusable cup and post it on your feed.
Here at Starbucks, we encourage our customers to bring their own cup to
help save plastic consumption and can help take care of the planet.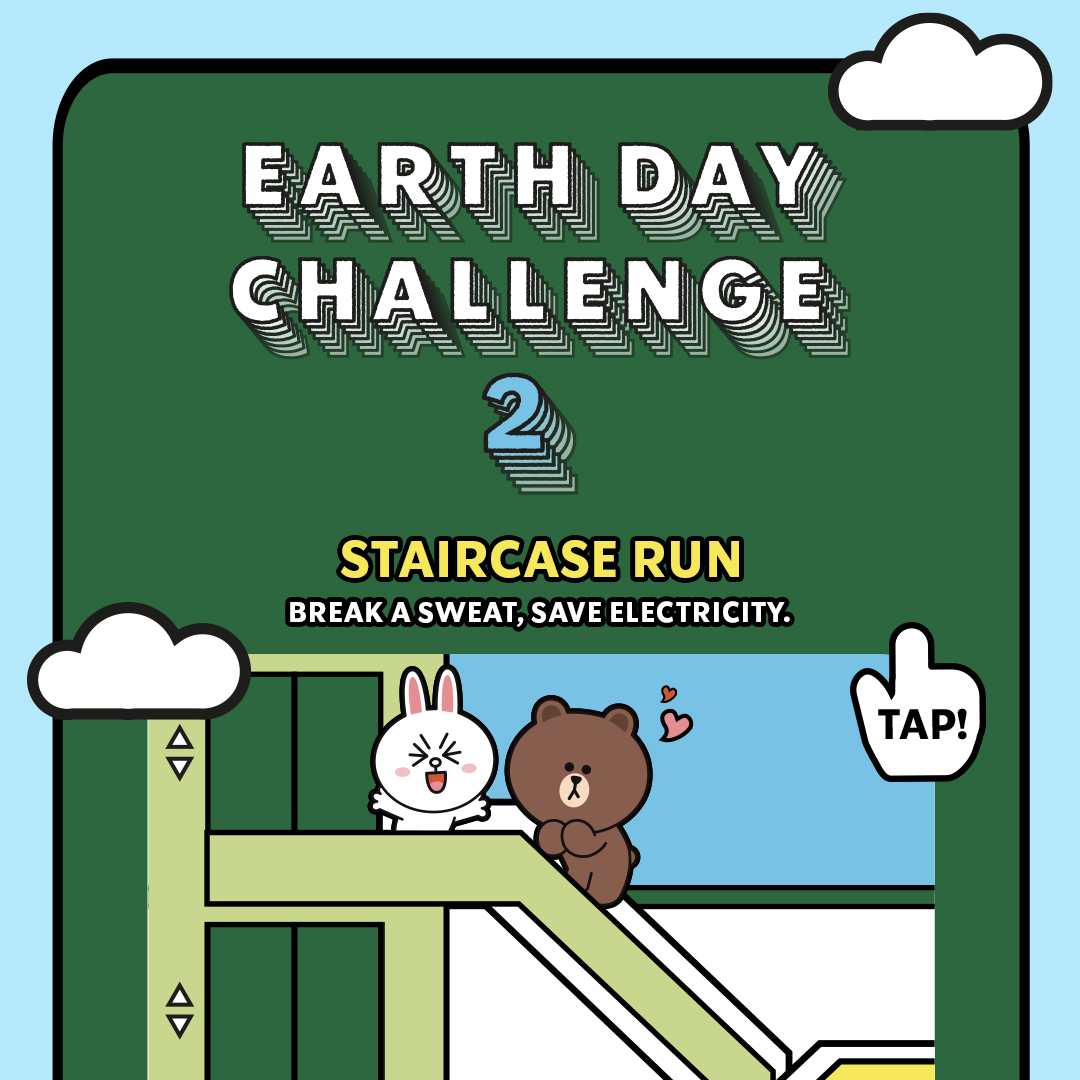 CHALLENGE 2: Help BROWN climb up the stairs: Tap to help BROWN climb the stairs and welcome CONY home & screencap your result.
Using the stairs instead of the escalator or elevator is a simple yet impactful way that can help reduce electricity and lessen our daily carbon footprint.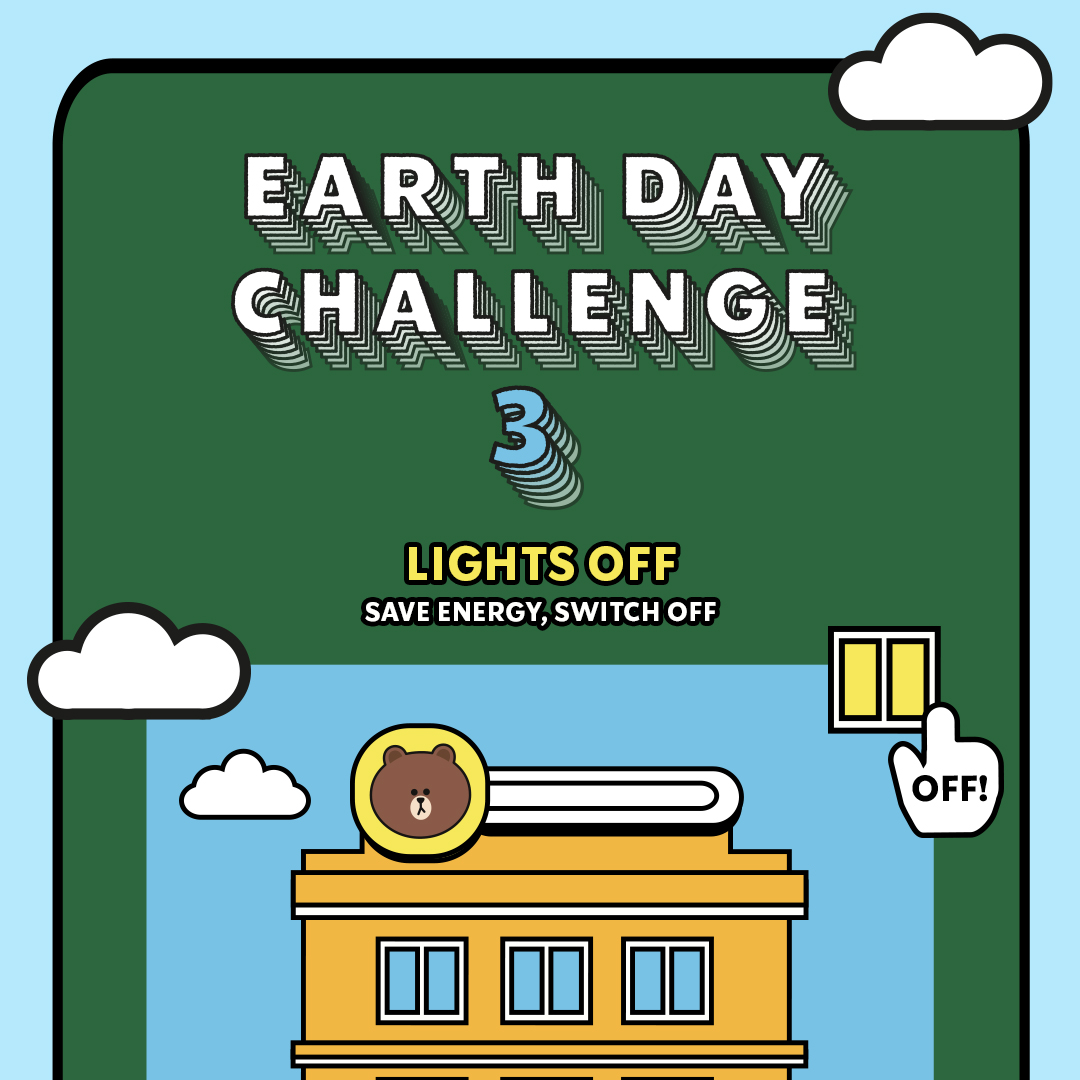 CHALLENGE 3: Help BROWN switch off all the lights. Tap to help BROWN switch off all the lights and screencap your result.
Turning off the lights and using natural light will help definitely help our planet conserve energy.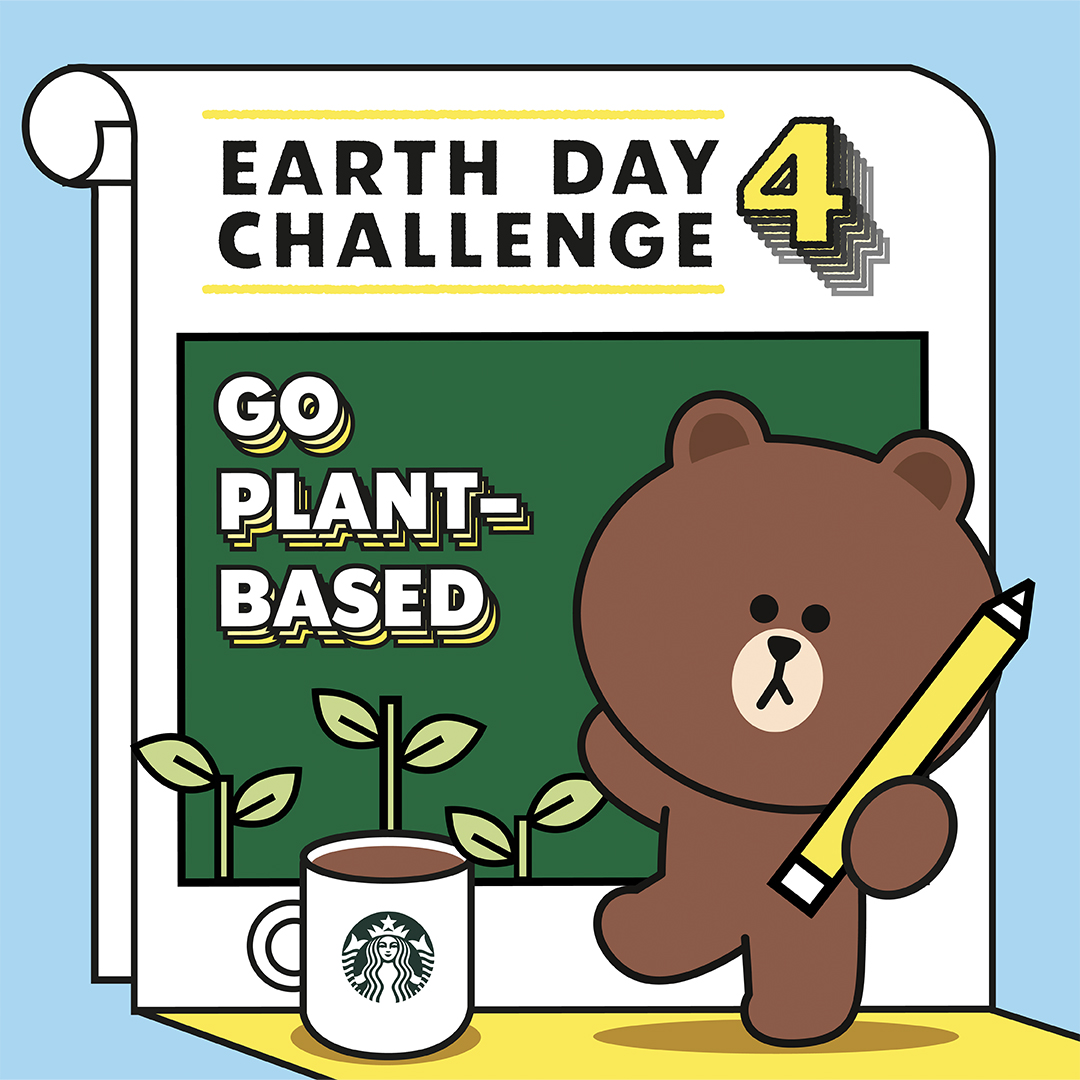 CHALLENGE 4: Go plant-based!
Purchase a Starbucks beverage with a plant-based milk, take a photo and share on your own social media.
Opt for plant-based alternatives with your Starbucks favorites can help both the planet and people live healthier!
The contest was held through our social media pages last April 22 - 26. Giveaway announcement will be posted on May 3, 2022. Stay tuned!
You may also check out the Starbucks x LINE FRIENDS Collaboration merchandise through http://www.starbucks.ph/merchandise. Shop now via Lazada, Shopee, or in-store today.
-
About Starbucks
Since 1971, Starbucks Coffee Company has been committed to ethically sourcing and roasting high-quality arabica coffee. Today, with more than 32,000 stores around the globe, the Company is the premier roaster and retailer of specialty coffee in the world. Through our unwavering commitment to excellence and our guiding principles, we bring the unique Starbucks Experience to life for every customer through every cup. To share in the experience, please visit us in our stores or online at stories.starbucks.com or www.starbucks.com.
About LINE FRIENDS
LINE FRIENDS is a global character brand that originally started from BROWN & FRIENDS, created for use as stickers for the leading mobile messenger app LINE and its 200 million active users worldwide. Taking a step further, the company has emerged as a global creative studio by offering diversified content based on its wide array of Intellectual Property (IP)s including 'BT21', characters created together with a global boy band BTS, 'WDZY' (ITZY), 'TRUZ' (TREASURE). LINE FRIENDS is also expanding its IP-based business by partnering with global media and game companies including Netflix (original animated series), SUPERCELL (Brawl Stars) and NEXON (KartRider), further diversifying its digital contents to become a leading global creative studio.
LINE FRIENDS has also collaborated with a number of renowned brands including Bang&Olufsen, Converse, LAMY, and Leica, all aligned with the company's philosophy and value to release premium character products. LINE FRIENDS has operated more than 300 stores in a total of 15 markets in New York, LA, Tokyo, Seoul and Shanghai.
LINE FRIENDS continues to win the hearts of Millennials and Gen Z worldwide through interactive digital communication across multiple retail touchpoints including its online sales platforms. For more information, please visit www.LINEFRIENDS.com.